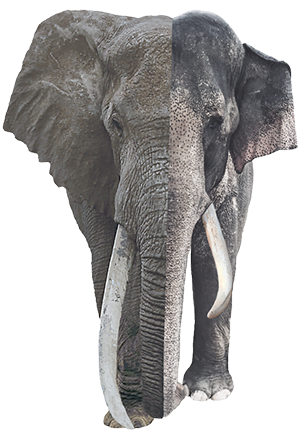 19th International Elephant Conservation and Research Symposium
November 14-17, 2023
Location: Chiang Mai, THAILAND
The International Elephant Foundation, the Faculty of Veterinary Medicine Chiang Mai University, the National Elephant Institute, and the Faculty of Veterinary Medicine Kasetsart University happily announce the 19th International Elephant Conservation & Research Symposium to be held in Chiang Mai, Thailand on November 14-17, 2023 at the Empress Hotel Chiang Mai.
The pressures on wild populations of elephants are increasing at an alarming rate. Wildlife habitat continues to shrink while human-elephant conflict increases. Conservationists and researchers around the world strive to protect the remaining animals and habitat.
We invite global elephant conservationists and researchers to present conservation projects and research outcomes, new technologies in field conservation and conflict mitigation, studies in disease, reproduction and behavior, and other issues that impact the long-term survival of African savannah, African forest, and Asian elephants.
We will also provide information for non-IEF affiliated post Symposium travel opportunities including the Surin Elephant Festival (November 17-19) and visits to elephant facilities in the region.